Locate your new hot tub to be amazing!
Hot Tub Installation Services
at your Okemo or Stratton Area Home
Buying a hot tub should be fun – and easy! With Knight Tubs Pools & Spas, our team is dedicated to making the purchase process simple, from browsing to hot tub installation.
All of our genuine Jacuzzi® brand hot tubs are designed to be placed outdoors on a deck or patio of your home. They can also be recessed with the proper service access provided. We are very happy to work with you to determine the best location that will provide the most enjoyment of your new hot tub. Installations are part of our business. We want to make sure your tub is going to look great and operate like clockwork.
With our top service and the Jacuzzi® brand warranties, your tub can continue to look and operate like new for years to come.
When you purchase a Jacuzzi® you are buying peace of mind and the confidence that your hot tub is made to the demanding standards of the Jacuzzi® brand. There is no other manufacturer who understands, and stands up to the challenging but amazing Winters in Vermont!
Whether your home is lakeside, trailside, a private backyard in the village, or a secluded mountain location with amazing views, we have the know-how and the equipment available to locate your hot tub just where you want it for maximum enjoyment and relaxation!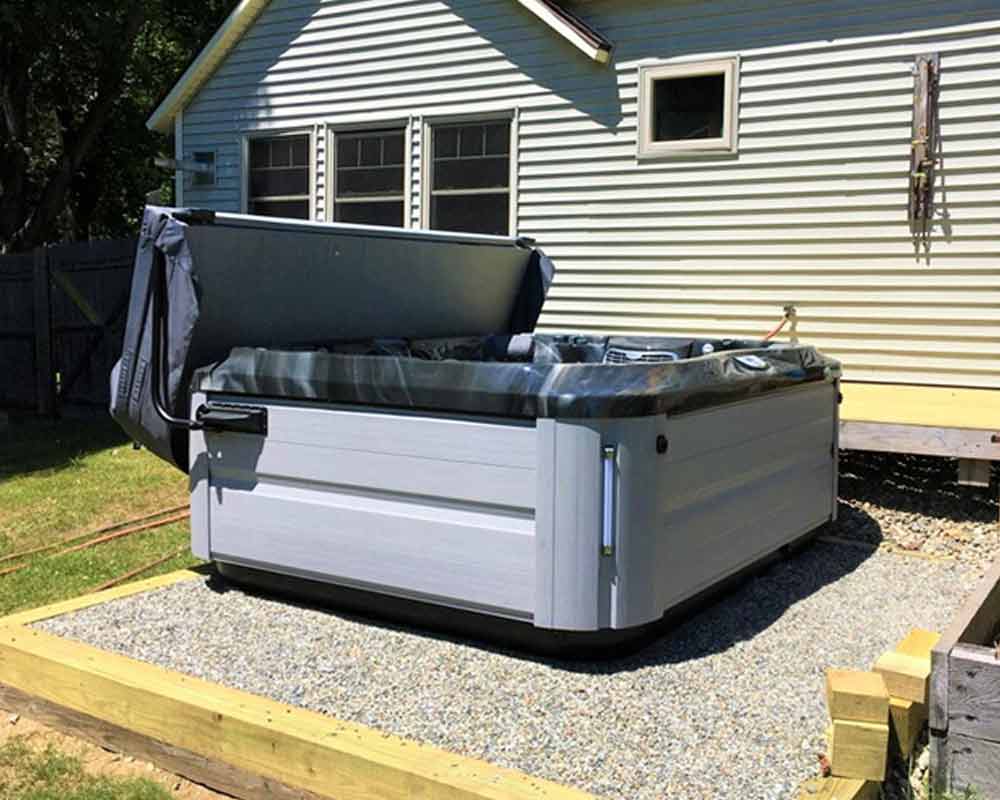 Trailside
Lakeside
Mountainside
In the Village
If you can envision it, we'll get it there!
We'll get your new hot tub installed right where you want it.