Homeowners and second homeowners in Ludlow, Okemo, Stratton and Mount Snow, Vermont trust Knight Tubs due to our strong commitment to customer service before and after the sale. Come talk to us and see how easy it is to own and enjoy your Jacuzzi® Hot Tub for years of relaxation and comfort.
When you are planning for all the comforts of home, be sure that one of those comforts is a quality Jacuzzi® hot tub with professional installation and reliable service. You'll love enjoying your relaxing hydrotherapy session in the privacy, peace and tranquility of your own home.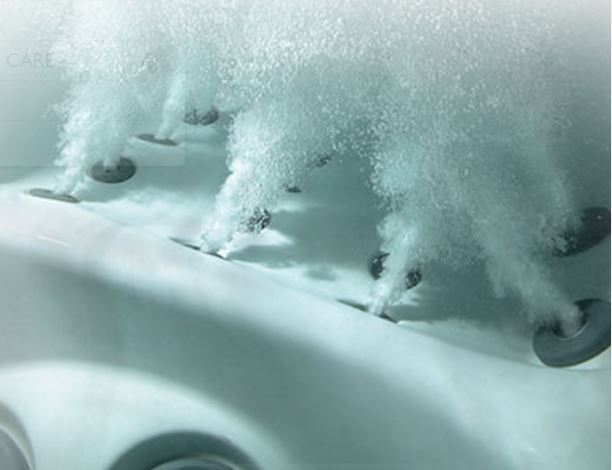 Jacuzzi® is the original name that still defines today's hot tub experience. For comfort, functionality, dependability, and efficiency, you'll love the features that make the Jacuzzi® difference. Find the model that fits your family as well as it fits into your home's landscape, deck or patio.
Industry Leading 10 Year Warranty
When shopping for a hot tub, be sure to consider the warranty. Other brands guarantee's last 1 or 2 years, but our quality hot tubs feature limited warranties for up to 10 years! In addition, a network of authorized Jacuzzi® dealers and technicians is standing by to ensure years of worry-free enjoyment. VIEW WARRANTY OPTIONS
Happy Knight Tubs Customers
We had several options when hot tub shopping and we decided to go with Knight Tubs for two reasons: The quality of your product was superior and we always like to shop local . The service that you've given us recently has proven we made the right choice.
You guys definitely fixed the issue! We used the hot tub a lot during Presidents week and it worked perfectly. I knew you guys were on top of it. You guys are the best and I tell EVERYONE that. I know I can count on Knight Tubs to care of ...
Thank you so much for the prompt service we appreciate it!! You guys are top notch. Still very satisfied customers!!
Sally and I are extremely pleased with the level of service we are receiving from you guys. Thanks again.
Thanks for everything. As always, you are the best.
Appreciate that judgment call regarding the filter, You do good customer service!
Great job and thank you. Your expert repair man was excellent. That's why we've been your customer for over 10 years.
Hey Mark,
The tub has never performed better, thanks for a great job. The new cover and cable look great and are pounds lighter. Relax this long 4th weekend.
Thanks so much, the new cover is sooooo much better!